If your website is dated, unclear, or not giving you a steady stream of new clients, you're losing money and it's costing you marketshare.
Why not stop giving all the new opportunities to your competitors and take the lead in your industry?
When you partner with Get Clear, we're going to help you with the strategy and marketing resources you need to target your niche, create a clear message, attract them with an outstanding website and grow your business.
Marketing should be easy when you're the best at what you do, right? But we all know it's not that simple.
There are so many options and tactics to choose from. It's overwhelming.
If you're struggling to:
Target your niche with a clear message
Get a modern website that stands out among your competitor
Keep your website up to date
Work with a marketing team you trust
Get Clear is the perfect solution for you to get your marketing done right and level up your online presence.
We believe the best companies should have access to the best marketing tools.
Your low-quality competitors shouldn't be taking up the market share you deserve.
The Get Clear team is devoted to making sure you have everything you need to shine brighter and become more attractive to your ideal clients.
This means you'll have:
A clear message that targets the head and heart of your ideal client
An outstanding online presence
Rockstar technical support whenever you need help
A steady stream of people, excited to do business with you
Get Clear gives you what you need to connect with the right people.
Whether you need a StoryBrand messaging session, a new website, marketing tools, or expert copywriting, we are here to help you help you get what you need to get growing.
Your marketing doesn't have to be a headache when it's done right. It can be a source of joy as you give your business the recognition it deserves by the people you love to help.
If marketing is not exactly your thing and you'd like to talk to a StoryBrand marketing expert about what can be done for you, don't hesitate to jump on a call today.
Schedule A Call
TREVOR THRONESS
"Get Clear's innovative approach showed me new tools and opportunities I wouldn't have tried on my own. Their passion for serving their clients with professionalism and care set them apart in this industry."

- Author of "The Power of People Skills"
Your Business Deserves An Outstanding Online Presence
Here's our simple process:
Connect With Our Team
We help you identify your ideal client and the best messaging to reach them.
We Deliver Winning Projects
Our design team strives for excellence in every project.
You Reach New Clients
We make sure you are fully equipped and set up for success.
Our Work Has Been Featured On:
Now Anyone Can Build An Outstanding Website On Their Own
Get Clear's Feature Product
Try our StoryBrand templates with our simple-to-use website builder for just $39/mo.
Visit Get Clear Sites
How Is Your Marketing Doing These Days?
Not sure? That's totally normal. Disappointing? That's normal too.
When we're' busy running our business, it's hard to do great marketing at the same time. For many small business owners, the idea of creating a clear message, excellent marketing collateral, and executing an effective marketing strategy is too much work. Trying to do it on your own is intimidating and difficult to achieve without some help.
Perhaps you could use some help.
But who can you trust in marketing? We've all heard horror stories of friends, family, and other businesses who have wasted thousands of dollars to have someone do their marketing and it didn't do anything.
If you want your marketing collateral to be done by someone who understands the importance of a personal connection, we think hiring a StoryBrand Guides is the ideal solution. We can do consulting, strategy and create the resources while making sure your messaging stays consistent with what's important to you!
Why Do We Love StoryBrand So Much At Get Clear?
It's because we know that story sells.
The word "story" has become increasingly popular in business-speak. It's a buzz word that's being throw around a lot. But who is doing it well and teaching others to do the same?
In his book Building A StoryBrand, author Donald Miller argues that storytelling techniques can be used to create a clear message you can use in your pitches, on your website and in email copy to cut through the noise. Here's how Miller summarizes it:
"Story is the most powerful tool in the world to captivate the human brain. When you learn to use story in your brand's communication, your customers will finally pay attention to what you're saying."
From what we can see, humans have been telling each other stories since we first learned to communicate. Storytelling is part of our DNA. Did you know (as Building a StoryBrand lays out), the best stories follow mostly the same format? They have a central character, who is faced with an unfamiliar problem. They need to find a Guide who will lay out a clear plan, call them to action and help them win their story.

That's the plotline of some of the epic stories that have gripped culture for years.
The best part is that we can take those principles and apply them to your marketing as well. Wouldn't it be great to have a website that captivates the very people you know you can help?
What makes StoryBrand different is that it gives you a framework to create content around your customer, the hero of the story that matters.
The Right Marketing Helps You Start Connecting With New Customers
Get Clear helps great businesses leverage the best tools to reach new people.
Attention is valuable today. There are a lot of brands, competitors, and distractions competing for your people's attention. Get Clear gives you the tools you need to get the audience you deserve. We help you create a clear message so that people get excited every time you talk about "what you do" whether it is in person or online.
We use the StoryBrand framework to help great businesses grow in income and impact.
Why StoryBrand Works So Well In Marketing
The goal with StoryBrand marketing is to create more meaningful and persuasive engagement with your audience through concrete advice, insightful analysis, and an emotionally compelling narrative.
The idea behind StoryBrand marketing is this: Your customers don't care about you or your business. Telling them the story of what goes into it is both ineffective and a waste of their time. For you, your brand story is deeply personal. To someone on the street, though, you're just another name business trying to take their hard-earned money.
Showing up as the trustworthy Guide who has a plan to help them solve problems and win their story? Now that's interesting all of a sudden..
Let's use an example to make it clearer: Product descriptions can focus on features such as "Our product is purple" and this may result in customer confusion. Describing the benefits of a product, such as "This will help you feel strong and confident", make customers more likely to buy your product.
From a consumer perspective, benefits are more important than features. Benefits are what help customers. Merely talking about features is what makes you feel good about yourself. That's irrelevant to a stranger.
Are you doing StoryBrand right?
Take our "How StoryBrand Is Your Business?" quiz today.
It takes a few minutes and you'll have more clarity about how you can improve.
Take The Quiz
A StoryBrand Guide Works With You To Create Compelling Marketing Services
Unlike most marketing agencies who just do the work for you, a StoryBrand Guide works with you to get to the heart of your business: helping more of your favorite customers.
Once that has been identified, a Guide will help you leverage the power of story to make sure you connect with their head and heart. Once the consulting is done for you, Get Clear can provide the resources to implement the strategy and get it done right.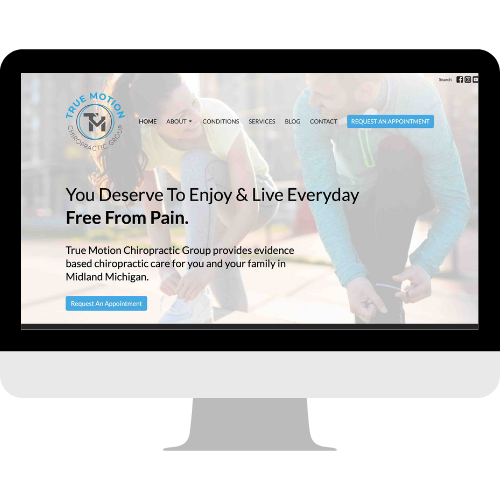 StoryBrand Guides help you:
Identify your ideal client
Articulate the problem you solve (the great attention grabber).
Create a BrandScript that gives you the foundation for your marketing message
Write out and deliver a One-Liner
Create a wireframe (words and outline for a website) for your website
Design a fully customized website using our proven StoryBrand template
Design and create a sales funnel to attract and nurture new leads
Strategize, Create and Design a lead-Generating PDF that adds value and gets email addresses
Write an Email Sequence that nurtures your leads, helping them become clients
Strategize new effective ways to collect and nurture new leads (social media groups, webinars, checklists, quizzes, etc.).
As you can see, these tasks are a mix of copywriting and design work with some development. The Guide will use his or her skills to help the client strategize about their PDF, identify aspects of their target market in regards to your marketing efforts.
When running a business, maneuvering the prospect of generating leads and creating an effective marketing strategy on their own can be difficult for many owners.
Not everyone has the skills necessary to successfully execute these tasks. That's totally ok. Because you don't have to be good at everything. It's incredibly frustrating to try.
Hiring A Certified StoryBrand Guide Is The Ideal Opportunity For Business Owners
What do you do when you know you need help with your marketing but don't have the money to bring someone on the team nor the time to do it themselves. That's a tough place to be.
The StoryBrand Guide is the perfect solution for small businesses, which need an effective marketing strategy but don't have the resources necessary to execute it properly.
Where do they find it? They could do it themselves, of course. But we already established that they don't have the time to do anything more.
Have you ever found yourself asking:
If I want an outside marketing consultant to help how do I know which one to hire? Can they actually do the work or are they just going to show up and take off on me?
Business owners are always strapped for time, money, and marketing expertise. To level up your business in any of these categories, you need to talk to an expert before you start investing in your marketing again.

We know that finding an outside consultant can be a minefield to navigate.
Do you hire more staff to run your marketing? That's just taking on more monthly overhead. Taking the time to train them to understand StoryBrand will require a ton of time and patience from you.
When you work with a StoryBrand Guide you get someone who can start right away, helping you create a clear marketing message and the marketing collateral needed to get it out there.
A StoryBrand Guide is a resource for any company owner seeking guidance on how to create a clear marketing message and the marketing collateral needed to get it out there.
Here's Why You Should Consider Hiring A StoryBrand Guide
Here are some advantages to hiring a StoryBrand guide:
A StoryBrand Guide frees you from the constant guilt of feeling you're not doing StoryBrand the right way. It's one thing to read the book. It's another properly applied.
A StoryBrand guide frees you up, so you can keep your company running and spend more time with your family.
For small companies who do not have the resources to implement an effective marketing strategy, the StoryBrand Guide is the perfect solution.
They help you focus on an ideal client, how you can reach and what you can say when you are in front of them if you have difficulty with the leading generation.
Make use of the proven power of history, a means of communication used for thousands of years by the best leaders and communicators.
StoryBrand Guides can provide marketing advice while developing resources for you.
Depending on the area of expertise, the Guide might become very handy when it is implemented. This might look like creating a website, generating leads, typing emails, making videos for explainers and writing publications in social media.
Getting the right help for all of these services will help you bring your company to the next level.
Once you decide to hire a Guide, who do you choose? There are over 700 Certified StoryBrand Guides around the world. Some of them have only months of experience? How are you going to choose the right one for you?
You Don't Have To Lose Another Moment Trying To Get Help - Hire Us Today
Jon Morrison knows how difficult it is to run a company and take time to market your StoryBrand.
Whether you are marketing or trying to do your own business, it is sometimes best to just hire somebody to get the job done.
Since 2017, Jon Morrison has been a StoryBrand Certified Guide who loves to help people just like you. For four years, Jon has been working with companies of all industries and sizes. Jon is passionate about helping his customers get those breakthrough moments when they finally "get it."
Jon Co-Leads a Mastermind Group called the "Get Clear Mastermind". It's full of StoryBrand fans just like you who want to do their marketing within a network of like-minded business professionals. He also is the Creator of a 2100+ person Facebook group full of people who love to discuss the framework.
Jon loves to share his experience and the profound insight he has acquired from helping companies market StoryBrand. He has brought together all sorts of success stories that can surely help your company.
If you're looking to hire a StoryBrand Guide for your business,
we think you should talk to us about it.
Start A Project
We Know Hiring The Right Certified StoryBrand Guide Is A Big Decision
You might be wrestling with some of the questions commonly asked by business owners:
Does the StoryBrand framework apply to our unique industry?
Will the StoryBrand framework actually work for my company?
Can we just try to do our Brandscript on our own first?
How do we choose one StoryBrand Certifed Guide when there are so many.
Will StoryBrand help us stand out from the competition?
What is the price of a StoryBrand Guide?
We understand your concerns and we've helped business owners just like you work through these questions. Thankfully, you don't have to lose another minute trying to figure it out on your own.
Schedule a free, no-obligation consultation call with Jon and he'll help you answer these and other questions that you're working through. We think you'll appreciate how Canadian StoryBrand Guides approach these issues. We're always friendly and we always show up excited to serve you.
Start A Project
More Resources From The Get Clear Team
Here are some recent articles from the blog.